Dilworth Facial Plastic Surgery
1819 Lyndhurst Ave.
Charlotte, NC 28203
Phone: (980) 949-6544
Monday–Friday: 9 a.m.–5 p.m.

Otoplasty
Functioning to "frame" the face, the ears are an important component of facial aesthetics. The shape, symmetry, and prominence of the ears are important characteristics of overall facial harmony. Often the result of heredity and in some cases trauma, anatomic deformities can result in protruding or misshapen ears. These can have profound effects on one's self-confidence and may be particularly difficult for children. Otoplasty, also known as "ear pinning" is a powerful option to tailor the appearance of the ears, creating symmetry, balance, and proportion.
When performing otoplasty in Charlotte, NC, Dr. Andrea Garcia and Dr. Josh Surowitz draw on their experience as dual board-certified facial plastic surgeons to camouflage incisions in the natural contours of the ear, shaping the skin and cartilage into a new form and position that appear natural in its overall balance. Their goal is to reduce the prominence of the ears and bring each person's facial features into harmony.
Otoplasty
Before & After Photos
Case: 1 of 3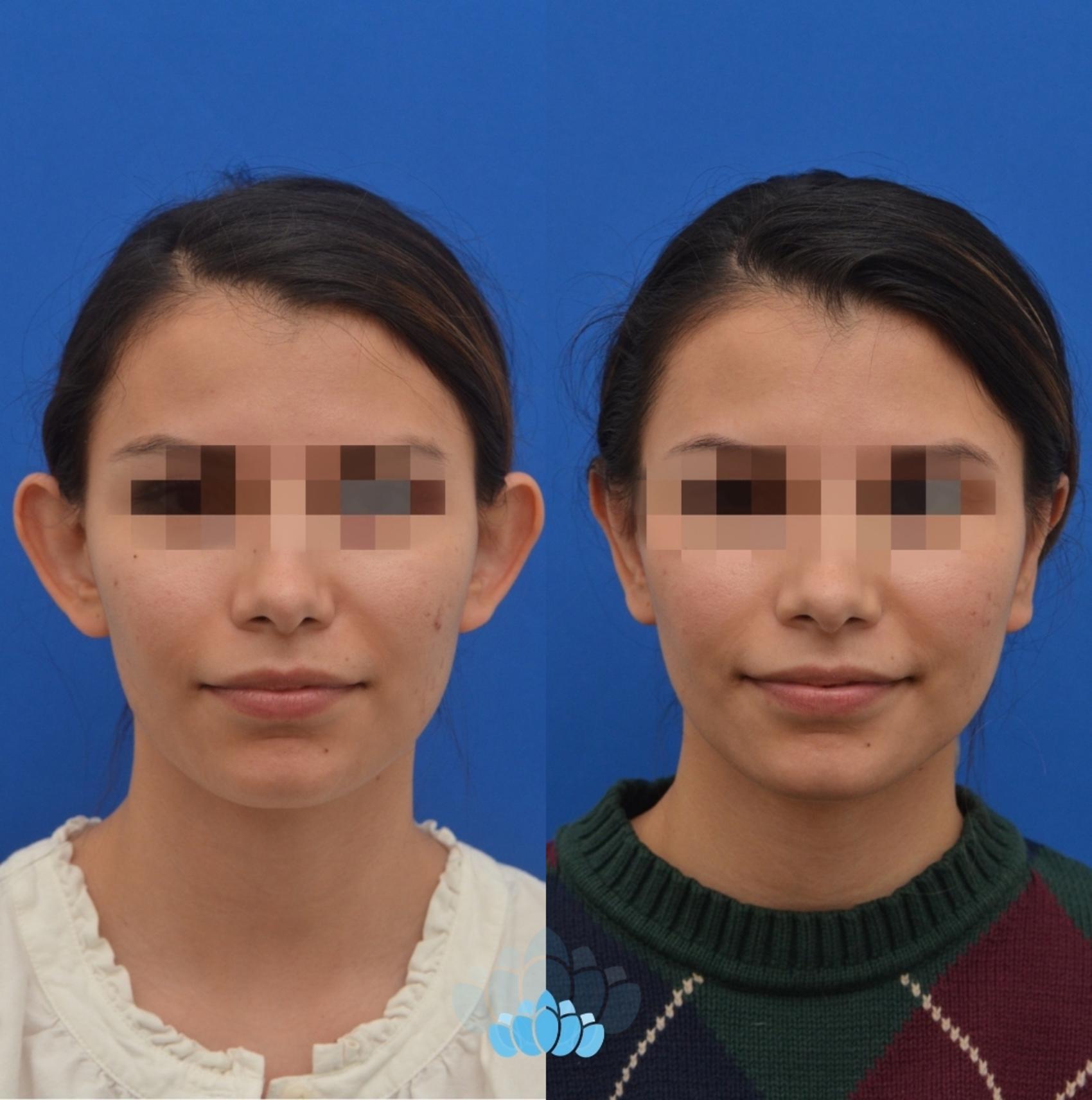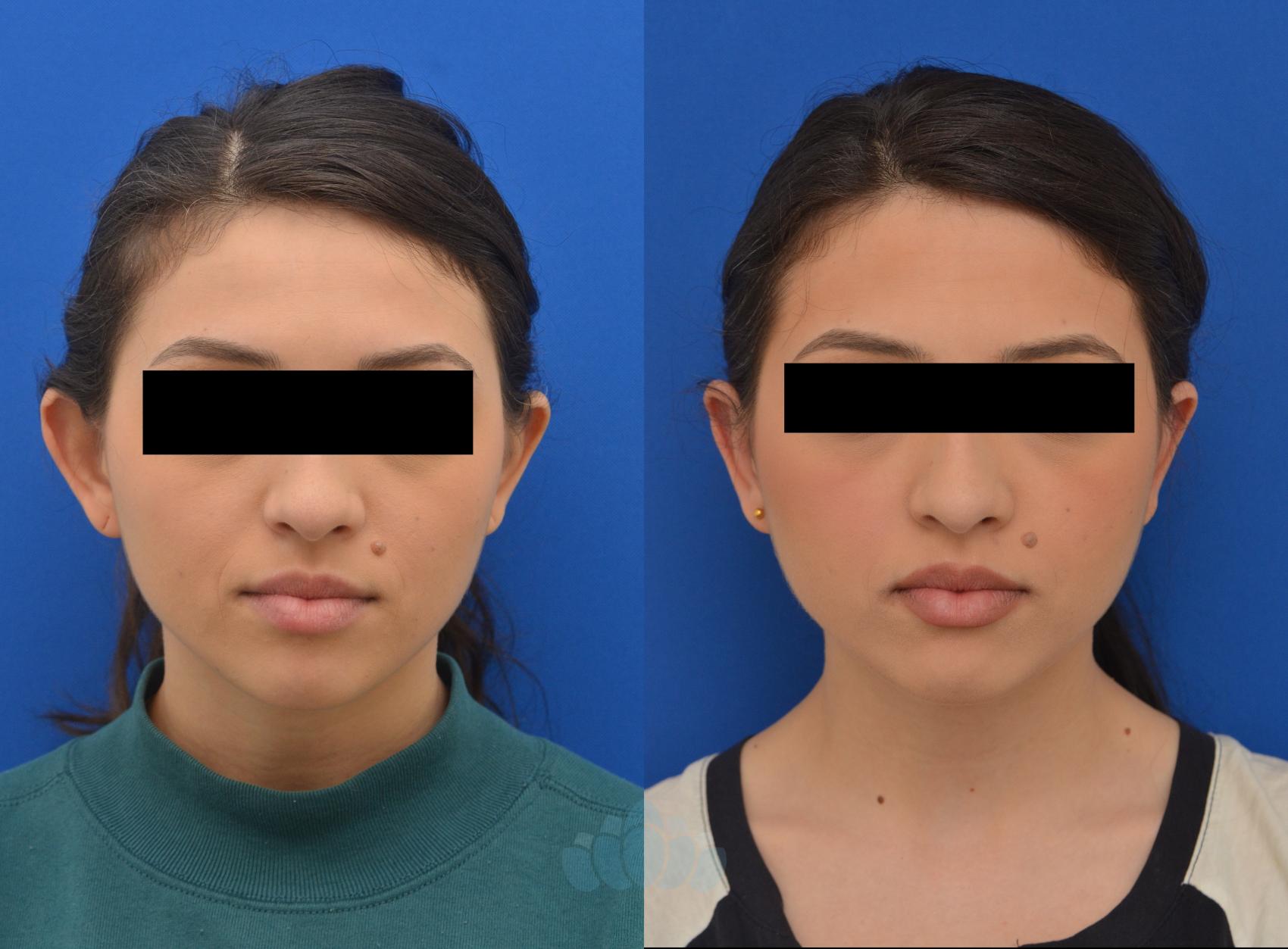 Case #7
This young patient wished to address her prominent ears and lack of natural ear contour. Dr. Garcia and Dr. Surowitz treated her with bilateral otoplasty. Sutures (stitches) are used to create the natural folds and contours of the ears and to set the ears back to remove prominence. All incisions are hidden behind the ears. She is seen a... Read More
View Case Details
Request My Consultation
Keep in mind that each patient is unique and your results may vary.
How Is Otoplasty Performed?
At Dilworth Facial Plastic Surgery, we are pleased to offer otoplasty to all ages of patients. Depending on patient preference, otoplasty may be performed as an in-office procedure under local anesthesia or general anesthesia.
Each outpatient ear surgery is different but may involve internal sutures to re-contour the ear, sutures to pull the ear closer to the head, or the removal of cartilage to make the ear smaller or a new shape. Dr. Garcia and Dr. Surowitz will camouflage any incisions by hiding them in the creases behind the ear.
What Is Otoplasty Recovery Like?
You can return home the day of your surgery. You will need to wear a headband for several weeks as part of the recovery process, after which the newly shaped and proportioned ears will be sufficiently healed for a return to daily activities.
Meet Our Surgeons
Dilworth Facial Plastic Surgery combines the expertise of two dual board-certified, fellowship-trained facial plastic surgeons for unparalleled patient care. Dr. Andrea Garcia and Dr. Josh Surowitz offer a unique collaborative approach to facial plastic surgery, working as a compassionate and highly trained duo to bring out the very best in you.
Credentials You Can Trust

Earlobe Repair & Earlobe Reduction
Another available form of ear surgery involves reducing or repairing an earlobe that has been stretched or torn due to heavy earrings or trauma. This condition can be both aesthetically undesirable and physically uncomfortable.
Earlobe repair is a simple surgical procedure performed in the office under local anesthesia. Incisions are made and the defect is closed with fine sutures, restoring a natural contour to the earlobe. Downtime is minimal and sutures will be removed approximately a week after the procedure. The ear may be pierced approximately 6 weeks after earlobe repair. We offer ear piercing as a convenience to our patients.
More Aesthetic Options
In addition to cosmetic ear surgery, at Dilworth Facial Plastic Surgery in Charlotte we provide comprehensive aesthetic facial surgery, including facelift, brow lift, eyelid surgery, rhinoplasty, and hair restoration.
Request Your Consultation
If you would like to meet with our Charlotte otoplasty specialists to discuss what is possible for you, please request your consultation online or call (980) 949-6544.
A Reputation Built on Results
I came to Dilworth Facial Plastic Surgery for Botox and I am so happy I did!! Let me start off by saying,...
The entire staff at DFPS will take care of you from start to finish. The doctors give their undivided...
Simply the best Doctors in this area for facial plastic surgery. I had a very significant facial disfigurement...